Looking for a Minecraft Server? Play on ours today!
play.mineboard.org
Space Engineers update 01.039: Batteries and antennas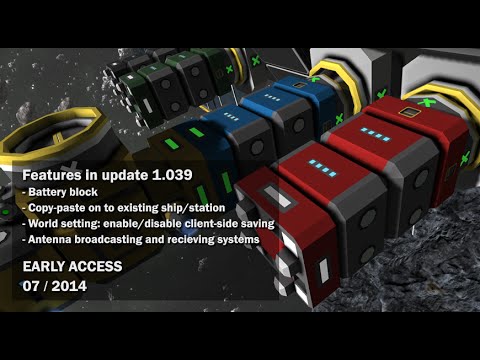 Full changelog:
http://forums.keenswh.com/post/update-01-039-–-batteries-antenna-communication-copypaste-into-grid-additional-world-settings-6992960
So yeah, now we have batteries! Pretty awesome concept, no longer will you need to have potentially dangerous reactors on board your small ships, and can just recharge them using reactors or solar panels on other ships or stations.
And the antenna communication system is pretty cool too, could make for some neat strategies when multiplayer is stable enough to start wars on servers.